This Pergola was built with Western Red Cedar lumber. The Lattice, Railings, and trim, are also Western Red Cedar.

The Western Red Cedar and Mahogany wood was finished with Messmers Natural Penetrating Oil.

The Decking is 5/4x6" Mahogany from Malaysia.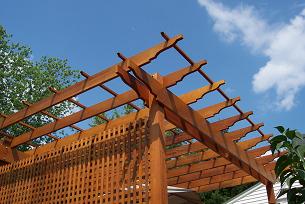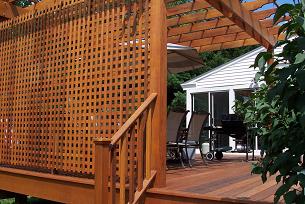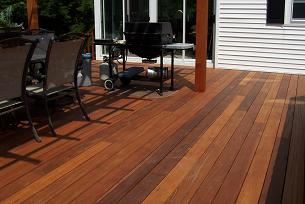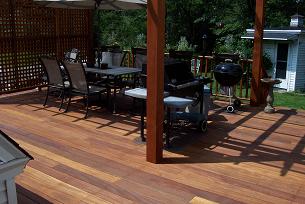 We removed the existing Bluestone from this area, and used it to build the new Bluestone walk (seen on our Home Page) at the front of this house. We installed 1 new Patio Door, along with some new basement windows, and then built this Deck with Pergola. We also built the existing Sunroom back in 1996, and did several interior remodeling jobs on this house.

This Deck was built extra strong (13 footings), because a large Hot Tub will be placed on it. The Hot Tub will weigh more than a full size pickup truck.